Horse Stall Mats and Equine Stable Flooring
When it comes to equine flooring, we have you covered. Whether you're covering horse barn stalls, aisleways, horse trailers or arenas we have a product for you. All of our equine products are made from eco-friendly recycled rubber. Feel good knowing that your purchase will make both your horse and the environment happy. Visit our website: HorseMatsUSA.com to view all of our equine flooring products.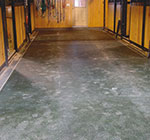 These mats are ideal for high traffic areas that require increased traction and strength to withstand the stress of horse traffic. In doing so, this matting provides a comfortable, non-slip surface for your horse to walk on.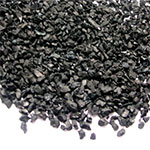 Our quick draining, low maintenance and comfortable arena footing will put a spring in your horse's step. Rubber crumb footing also improves traction, reduces dust and glare, uses less water, and mixes easily with existing materials. Made with contaminant-free recycled rubber.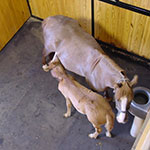 These specialty horse mats are ideal for applications that require superior hoof traction and a softer surface. Our foaling, breeding & semen collection mats are specifically designed to provide the safest surface for your horses.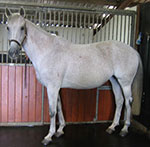 Our premium quality horse stall matting is available in both standard and interlocking styles. Reduce the need for stall bedding and keep your horse comfortable and healthy with our quality flooring products.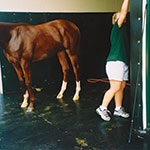 In wash bays, traction is especially important to the safety of your horses. These specially designed mats are perfect for horse wash stalls and combine superior traction with a surface designed for water management.